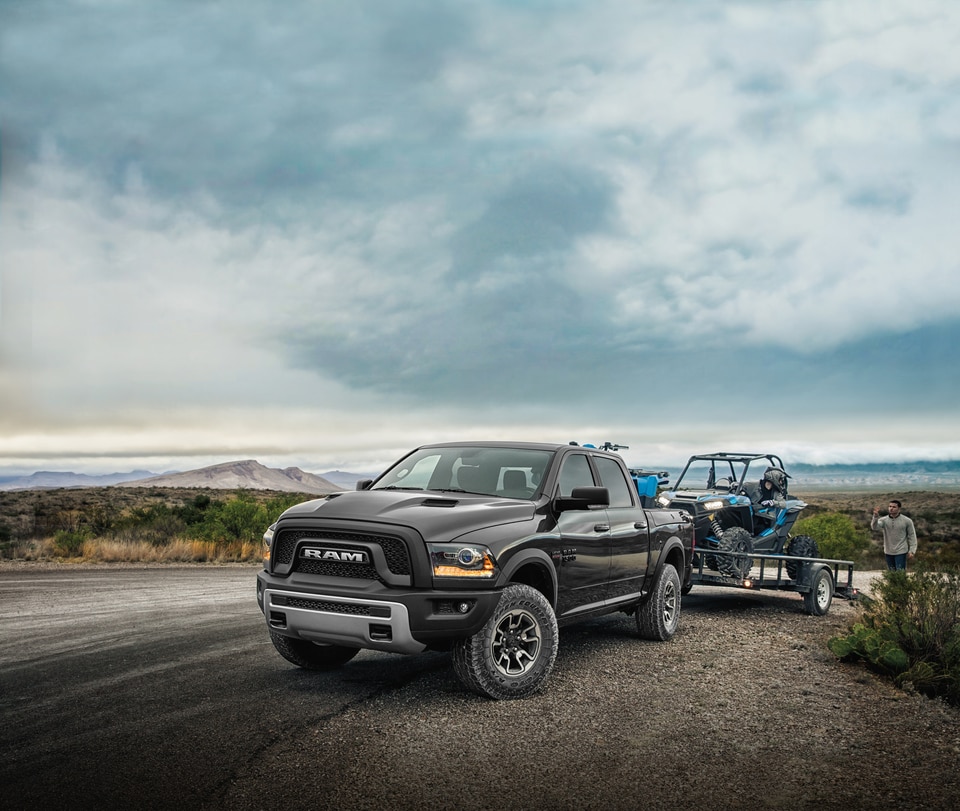 Before you buy your next pickup truck here in the greater Baton Rouge area, you really ought to consider the many big differences between the counterpart models coming from Ram and Chevrolet...
As two wildly-popular and widely-praised truck manufacturers, both the 2018 Ram 1500 as well as the Chevy Silverado 1500 pickups are indeed two very appealing options for shoppers. However, the list of reasons below should indeed make it obvious to you that the new Ram 1500 model certainly is the clear winner in a race for the supreme pickup!
With a tremendous 305-horsepower, the legendary PENTASTAR® V6 engine belonging to the 2018 Ram 1500 leaves the V6 under the hood of the 2018 Chevy Silverado in the dust. In fact, the new Ram 1500 model officially offers the best-in-class entry V6 horsepower of all its competitors out there.
If you prioritize efficiency in addition to power, then you will be very impressed by the new Ram 1500 in this regard too. With an amazing fuel economy rating of 29 mpg on the highway, the 2018 Ram 1500 proudly possesses the best-in-class fuel efficiency, while the Silverado 155 again trails behind.
The innovative and desirable Active-Level™ Four-Corner Air Suspension System of the Ram 1500 is a class-exclusive and nowhere to be found when examining the competing Chevrolet Silverado 1500.
Speaking to exterior designs and looks, the appearance of the Ram 1500 is dramatically more aggressive, more modern, and far bolder in comparison to the slightly conservative, somewhat boring Chevy Silverado 1500 model.
Last and not least, the 2018 Ram 1500 is also the more affordable option of the two. With an excellent starting price tag of only $27,095 for the latest Ram 1500, the rival 2018 Silverado is unable to match this low of a price point.
To learn more about how the Ram 1500 wins the race against the Chevy Silverado 1500, please stop by our showroom at your convenience! We know you'll love taking a test drive too.